Welcome!
Rain and Thunder is a grassroots publication created and distributed by a collective of radical feminist women. Published three times a year, Rain and Thunder brings you the very best in radical feminist news, analysis, theory, community building, and activism.
Rain and Thunder has been published for over 18 years and continues to fill a much needed gap in the realm of independent feminist media. We offer a sliding scale subscription policy to ensure affordability and accessibility for all readers.
Please read through our website and learn more about us. Support grassroots feminist media!
Recent Issues
Issue 72 (Summer 2019): Themed Issue on Global Feminism
Featured articles:
The Radical Power of Online Radical Feminist Movements in South Korea by Jimin Nam
Feminist Uprising: Radical Feminist Organizing in South Korea -- A Rain and Thunder Interview with Hyejung Park, Jihye Kuk, and Caroline Norma
War Games: The Many Guises of Male Brutality by Thain Parnell
Fighting Period Poverty and Increasing the Knowledge of Girls in Kenya by Lorna Wanyama
The Fight Against Sexual Violence: What We Can Learn from the Women's Revolution in Syria by Rahila Gupta
Australia's Pathwork of Prostitution Laws: Combatting the Sex Trade and Advocating for the Nordic Model by the Coalition Against Trafficking in Women Australia
La Porta: A Land for Women in Italy -- A Rain and Thunder Interview with La Porta Members Ana Cuenca and Cecilia Diotto
Issue 71 (Winter 2018): Open Issue with Special 20th Anniversary Highlights
Featured articles:
Herstory Lives Here by Kim Rivers
Radical Feminism She Wrote: The Rain and Thunder Collective Reflects on 20 Years of Publishing
Long May They Continue: Radical Feminist Publications in the USA by Jean Taylor
She Spoke: A Tribute in Gratitude To Dr. Christine Blasey Ford by Michelle de Beixedon
Why Didn't I Learn This in My Gender Studies Class? The Search for Radical Feminist Knowledge by Heather Lynk
Bad Medicine: A Narrative on the Healthcare Industry and the Politics of Trauma by Forest Gray
Traumatic Memory: A Hidden Disability by Kate Rose
Women-In-Print: The Face of Radical Feminism by Beth Dingman
Latest News
We are seeking contributions for our upcoming issues:
Issue #73: Open Issue
(Deadline: August 1, 2019)
Support Feminist Media!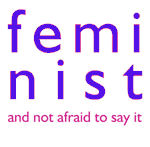 Get involved in ensuring Rain and Thunder's survival and growth!
Donate
Rain and Thunder depends on grassroots support. Please consider making a donation to support radical feminist publishing!