Welcome!
Rain and Thunder is a grassroots publication created and distributed by a collective of radical feminist women. Published three times a year, Rain and Thunder brings you the very best in radical feminist news, analysis, theory, community building, and activism.
Rain and Thunder has been published for over 17 years and continues to fill a much needed gap in the realm of independent feminist media. We offer a sliding scale subscription policy to ensure affordability and accessibility for all readers.
Please read through our website and learn more about us. Support grassroots feminist media!
Recent Issues
Issue 64 (Winter/Spring 2016): Open Issue
Featured articles:
Waking Up to Rape Culture in Asheville by Heather Laine Talley
Women Belong with Music by Tamar Dina
Refugee Crisis: Where Are the Safe Havens for Women by Jackie Turner
In Our Global Economy, Patriarchy Has Been Reborn in New Ways by Beatrix Campbell & Rahila Gupta
Fay Blaney: Organizer, Advocate, Warrior Woman — An Interview by Jess Martin
Vancouver Women Taking Back the Night by Daisy Kler
Herbal Wellness for Radical Feminists by Rita Franz
Issue 63 (Fall 2015): Spirituality Issue
Featured articles:
Testify by Vanita Leatherwood
Reclaiming the Spooky: Matilda Joslyn Gage and Mary Daly as Radical Pioneers of the Esoteric by Marguerite Rigoglioso
Jewish Feminist Ritual by Vanessa Ochs
Bring Back That Old-Time Religion by Kay Golden
We'Moon: A Groundswell of Women's Spirituality, Creativity and Culture -- A Rain and Thunder Interview with Bethroot Gwynn and Sue Burns
Wanting to Be Indian: When Spiritual Searching Turns into Cultural Theft by Myke Johnson
The Seven Deadly Sins and How to Bring More of Them into Your Life by Carolyn Gage
Latest News

We are seeking contributions for our upcoming issues:
Issue #65: On Nature and the Environment (Deadline: April 15, 2016)
Support Feminist Media!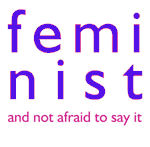 Get involved in ensuring Rain and Thunder's survival and growth!
Donate
Rain and Thunder depends on grassroots support. Please consider making a donation to support radical feminist publishing!