Welcome!
Rain and Thunder is a grassroots publication created and distributed by a collective of radical feminist women. Published three times a year, Rain and Thunder brings you the very best in radical feminist news, analysis, theory, community building, and activism.
Rain and Thunder has been published for over 13 years and continues to fill a much needed gap in the realm of independent feminist media. We offer a sliding scale subscription policy to ensure affordability and accessibility for all readers.
Please read through our website and learn more about us. Support grassroots feminist media!
Recent Issues
Issue 60 (Fall/Winter 2014): Themed Issue on Violence Against Women: Strategizing a Radical Response for the 21st Century
Featured articles:
Why Consent Is Not Enough by C.K. Egbert
A Manís Possession: Pornography and Rape by Samantha Grey
The Rise of Technology-Facilitated Stalking by Delanie Woodlock
Collective Resistance: The Grassroots Work of Vancouver Rape Relief and Womenís Shelter: A Rain and Thunder Interview with Collective Members Hilla Kerner and Maria Wong
How to Start an Independent Advocacy Center to End Violence Against Women by Marie De Santis
Whose Streets? Our Streets! Mobilizing to Stop Violence Against Disabled Women by Philippa Willitts
Crossing the Rapelands: A One-Woman Show by Carolyn Gage
Issue 59 (Summer 2014): Open Issue
Featured articles:
Feminism: We Are Not Calling for Equal Inequality by Finn Mackay
Women EcoWarriors by Vandana Shiva
Why the Trans-Pacific Partnership is a Feminist Issue by the Asia Pacific Forum on Women, Law and Development
The Failing State of Native American Womenís Health: An Interview with Charon Asetoyer by the Center for American Progress
Standing Our Ground: Reproductive Justice for Marissa Alexander by Monica Simpson
Have Fun So We Do Not Go Mad in Male Supremacist Heterosexual Amerika: Lesbian-Feminist Poetry in The Furies by Julie R. Enszer
Decolonizing Womenís History: An Interview with Max Dashu by Meghan Murphy
Latest News

We are seeking contributions for our upcoming issues:
Issue #61: Creativity Issue (Deadline: December 1, 2014)
Support Feminist Media!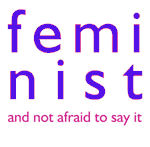 Get involved in ensuring Rain and Thunder's survival and growth!
Donate
Rain and Thunder depends on grassroots support. Please consider making a donation to support radical feminist publishing!