Welcome!
Rain and Thunder is a grassroots publication created and distributed by a collective of radical feminist women. Published three times a year, Rain and Thunder brings you the very best in radical feminist news, analysis, theory, community building, and activism.
Rain and Thunder has been published for over 17 years and continues to fill a much needed gap in the realm of independent feminist media. We offer a sliding scale subscription policy to ensure affordability and accessibility for all readers.
Please read through our website and learn more about us. Support grassroots feminist media!
Recent Issues
Issue 66 (Fall 2016): Lesbians and Lesbian Community Issue
Featured articles:
Lesbian Quarters Revised: On Building Space, Identity, Institutional Memory and Resources by Elana Dykewomon
The Black Lesbian Writers You Need to be Reading by Lisa C. Moore
The Lesbian Herstory Archives: A Grassroots, Lesbian Cultural Creation -- A Rain and Thunder Interview with Co-Founder Joan Nestle
Lesbians and Disability: Opening Another Closet by Victoria Brownworth
Notes of a Feminist Lesbian in Wartime by Lepa Mladjenovic
Finding the Lesbian Witches by Mary McClintock
Lesbianism and Selfhood: An Exploration of a Contemporary Chinese Woman's Novel by Xue Wei
Issue 65 (Summer 2016): Nature and the Environment Issue
Featured articles:
Ending Capitalist Patriarchy: Subsistence, Resistance, Ecofeminist Transformation by Jeanne F. Neath
Environmental Racism: A Letter from New Mexico to Flint by Beata Tsosie-Peña
Women, Sustainability, & Climate Change — An Interview with Asoka Bandarage by Genny LaMorgan
The Original Tree Huggers: Let Us Not Forget Their Sacrifice by Rucha Chitnis
Once in a Hundred Years: Revisiting a Super Typhoon Site by Ninotchka Rosca
African Women Organize to Reclaim Agriculture Against Corporate Takeover by Mphatheleini Makaulele
Latest News

We are seeking contributions for our upcoming issues:
Issue #67: Open Issue (Deadline: January 15, 2017)
Support Feminist Media!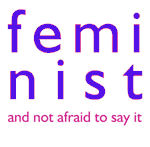 Get involved in ensuring Rain and Thunder's survival and growth!
Donate
Rain and Thunder depends on grassroots support. Please consider making a donation to support radical feminist publishing!