Welcome!
Rain and Thunder is a grassroots publication created and distributed by a collective of radical feminist women. Published three times a year, Rain and Thunder brings you the very best in radical feminist news, analysis, theory, community building, and activism.
Rain and Thunder has been published for over 18 years and continues to fill a much needed gap in the realm of independent feminist media. We offer a sliding scale subscription policy to ensure affordability and accessibility for all readers.
Please read through our website and learn more about us. Support grassroots feminist media!
Recent Issues
Issue 67 (Spring 2017): Open Issue
Featured articles:
Goodbye to All That #3 by Robin Morgan
The Amazing Disappearing 'Women' by Debbie Cameron
Ecofeminist Consciousness Raising: Firing Up the Revolution by Jeanne Neath and Paula Mariedaughter
Bloodroot Restaurant: A Vegetarian, Feminist Haven Celebrates 40 Years -- A Rain and Thunder Interview with Selma Miriam and Noel Furie
Lesbians at the Heart of the Movement to End Men's Violence by Lepa Mladjenovic
Your Silence Will Not Protect You: Racism in the Feminist Movement by Claire Heuchan
The Voice of Berta Caceres Has Become the Voice of Millions by Daysi Flores
Issue 66 (Fall 2016): Lesbians and Lesbian Community Issue
Featured articles:
Lesbian Quarters Revised: On Building Space, Identity, Institutional Memory and Resources by Elana Dykewomon
The Black Lesbian Writers You Need to be Reading by Lisa C. Moore
The Lesbian Herstory Archives: A Grassroots, Lesbian Cultural Creation -- A Rain and Thunder Interview with Co-Founder Joan Nestle
Lesbians and Disability: Opening Another Closet by Victoria Brownworth
Notes of a Feminist Lesbian in Wartime by Lepa Mladjenovic
Finding the Lesbian Witches by Mary McClintock
Lesbianism and Selfhood: An Exploration of a Contemporary Chinese Woman's Novel by Xue Wei
Latest News

We are seeking contributions for our upcoming issues:
Issue #68: Resistance in the Age of Trump (Deadline: June 15, 2017)
Support Feminist Media!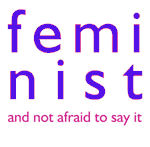 Get involved in ensuring Rain and Thunder's survival and growth!
Donate
Rain and Thunder depends on grassroots support. Please consider making a donation to support radical feminist publishing!